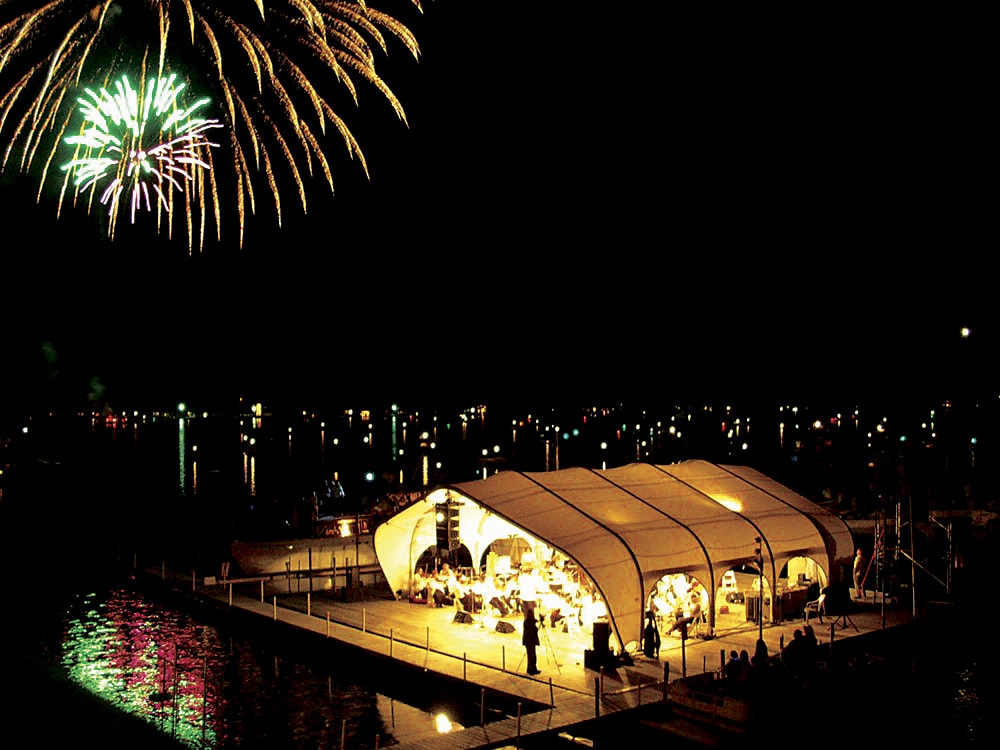 There are plenty of things to worry about when you're organizing an outdoor performance. How your stage cover performs in high winds, heavy rain and other inclement weather is one thing that shouldn't keep you up at night.
When you choose a WeatherPort™ stage cover you can rest easy knowing that we've done the worrying for you. More importantly, you can trust that we've put in the work necessary to earn your confidence.
It all starts with engineering. We have our stage covers tested and certified by independent third-party experts to ensure that they meet area-specific building codes and our own high standards. Ask the other guys if they go through the same effort and expense.
We also design our outdoor stage covers to be highly portable and easy to install whether they're 8 feet wide, 150 feet wide or any width in between. We're able to offer those benefits because we use only the best materials. That's one reason why no inflatable stage cover can match WeatherPort's field-tested performance.
We use high-strength steel or aluminum for our open-span support systems and cover them with rugged PVC fabrics. They're the same components that go into fabric buildings we've created for decades of continuous use in the world's most extreme climates.
When you combine industry-leading engineering with high-quality materials and designs, you get a WeatherPort. And when you get a WeatherPort you have one less thing to worry about when you're putting on concerts, festivals, plays or any other kind of outdoor performance or special event.
Contact us to learn more!