Sports Facility Structures for Indoor Practice Fields, Courts & More!
WeatherPort™ engineers fabric sports facilities for indoor practice structures designed for a wide variety of advantageous applications!
WeatherPort's dedication to the customization of our fabric buildings for multi-use facilities is what makes us leaders in our industry. Our professional portfolio is the result of a decade of engineering and manufacturing experience, supporting us in standing out among competitors. WeatherPort fabric building solutions have proven to be revolutionary and responsible for satisfied customers all over the world. 
The advantages of our high-quality fabric structure sports facilities are endless. They range from swift assembly, unique customization alternatives, and durability to security and safety from outdoor elements and unpredictable weather conditions. 
Learn more about our incredible indoor sports facility options and contact us to discuss your building project with our experienced engineers.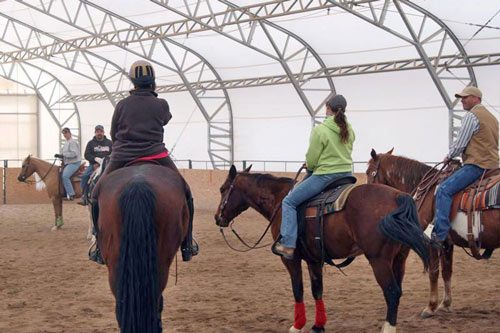 WeatherPort™ has you covered for rodeo facilities, horse barns, and indoor riding arenas. Our highly durable tensioned fabric structures are uniquely suited for use in the equine industry.
View Products
Athletic businesses, schools, physical therapy clinics, YMCAs, and sports teams all require indoor practice facilities. Tensioned fabric structures offer many advantages when used for these sports facilities.
View Products
WeatherPort fabric buildings are the perfect solution for gymnasiums and auditoriums. Our gymnasiums provide a safe, non-hazardous, energy efficient, and weather proof facility for indoor sports and fitness training.
View Products
Field stadiums are the setting for some of the most epic performances of human ability, and play host to intense emotion. With a WeatherPort™ field stadium, you can design a custom facility for these moments, and receive it in a few short weeks.
View Products
Regardless of the application, start gates need to be designed to ensure each start is consistent and fair, as well as provide shelter, protecting competitors from the elements. WeatherPort™ is the leading provider of custom designed start gates.
View Products