WE CUSTOM DESIGN & ENGINEER FABRIC BUILDINGS FOR ANY APPLICATION!
WeatherPort™ provides the highest-quality and most-engineered tensioned fabric structures.
WeatherPort Shelter Systems™ provides the highest-quality fabric buildings available. Our tensioned fabric structures and field camps are engineered to meet building codes and provide an unmatched level of durability and safety in challenging environments around the world. WeatherPort fabric buildings are a superior alternative to metal buildings, container buildings, and conventional construction. Our engineered fabric buildings offer many benefits including rapid construction, reduced logistics, the ability to easily relocate, and a clear span design that affords maximum use of interior space. Nearly every feature of our fabric buildings can be customized to meet and exceed our customer's building requirements. Explore our website to discover the world of possibilities with a WeatherPort fabric building or contact us today for a price quote!
Contact Us
Elevate the elegance of your resort and provide guests with a beautiful and unique experience using an outdoor structure from WeatherPort! Select a fabric building application below to learn more!
Step up your game with a WeatherPort Indoor Sports Facility! Host practices, games, recreation, activities and training in comfort. Click a sport facility application below to learn more!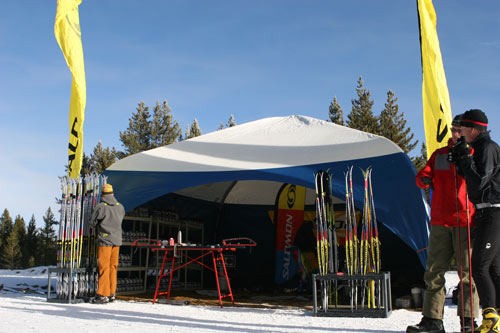 Grow your business by creating a versatile retail space with a fabric building from WeatherPort! Choose from pre-designed structures or customize a fabric building to suit your needs. Click on the products below to learn more!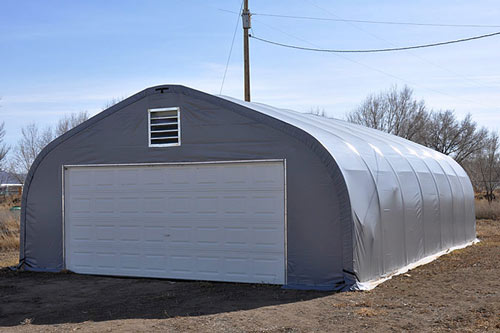 Protect your valuable equipment and vehicles with a WeatherPort storage building. Our large clear span structures can be customized with a wide range of door and insulation packages. Click an application below to learn more!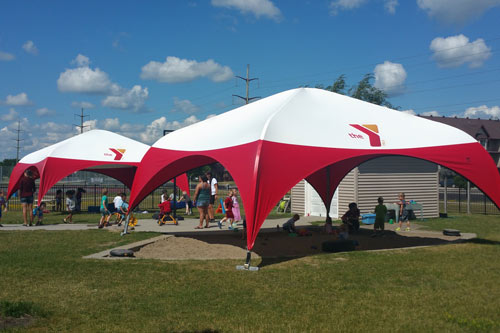 Shade structures built to last and can be quickly installed on any level surface. Designed for permanent year-round use or seasonal sun shade applications to create a cool outdoor area when temperatures rise!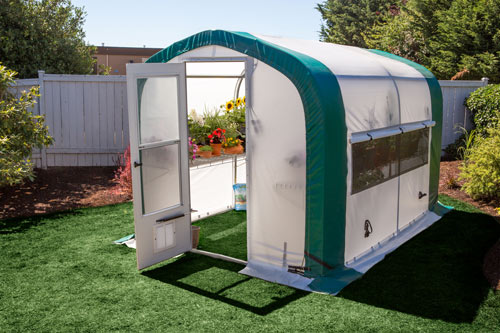 Enjoy year-round growing in a WeatherPort greenhouse! Our greenhouses are engineered for long life for year-round growing or seasonal use. Residential, commercial, and cannabis greenhouse models available.
Luxury yurts and cabins for vacation properties, off-grid living, or tiny home enthusiasts. Our cabin and yurt buildings offer a safe and unmatched ability to connect with nature or enjoy an environmentally friendly and de-cluttered lifestyle.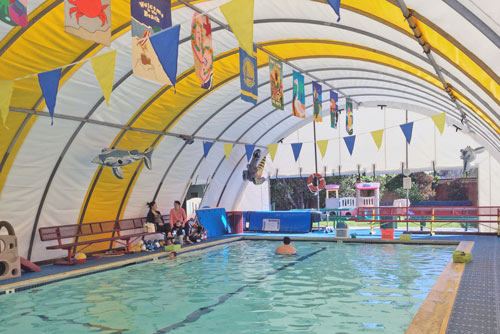 Enjoy year-round swimming with an easy to install WeatherPort pool enclosure! Many sizes and models for backyard pools, community pools, educational institutions, or aquatic centers. Learn more about a WeatherPort pool enclosure below.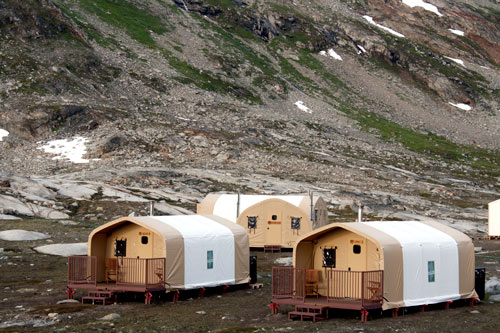 Experience the outdoors in comfort with WeatherPort camp systems! Provide work crews or guests with high-quality housing structures, mobile offices, hygiene, and dining facilities. Learn more about WeatherPort camp systems below!
Take center stage with a high-quality EventPort! Stage covers, custom canopies, concert halls, and party tents from WeatherPort raise the level of any outdoor event! Learn more about WeatherPort event structures below!
THE HIGHEST QUALITY FABRIC BUILDINGS WITH A PERSONABLE AND UNIQUE APPROACH
WeatherPort takes an unrivaled approach to turning building concepts to reality.
WeatherPort was founded in 1968, in the great state of Colorado. For nearly 50 years, we have stayed true to our core belief of creating engineered fabric buildings that offer superior durability and longevity. While other tensioned fabric building companies operate on a square footage price and play the numbers game of sending out as many quotes as possible, our friendly WeatherPort building specialists take a unique approach by investing the time to fully understand each of our customer's building needs. This personal attention allows us to design, engineer, and produce the highest quality fabric building capable of meeting our customer's exact building requirement. Let us help turn your building concept to a reality by scheduling an over the phone consultation today!
Schedule A Consultation
Customizable
Portable and permanent designs. Hundreds of models and styles. Building sizes up to 150' wide to any length.

Engineered
Meets current IBC codes for safety. Designed for rapid construction. Minimal tools required for assembly.
Amazing Value
Increase energy efficiency with insulation packages. Clear span interior for maximum use of space. Environmentally friendly.

Reduce Overall Costs
Faster construction schedules. Minimal foundation requirement. Virtually maintenance free.
"We're really happy with our WeatherPorts. Clients really like sleeping in them … That's a winner. The tents shed well. They hold snow really well. They can be totally buried and still work awesome. There is absolutely no problem with snow loads. …our concept from the get-go (was) to provide a low environmental footprint. That's why we thought WeatherPort was the best option."
Giacum "Jake" Frei
Skeena's President and Lead Guide
Read More
Latest From the WeatherPort Blog
Read about WeatherPort's latest fabric building news and information here!
Read More