Fabric Buildings for Movie Sets, TV Shows, and Commercials
Need an assortment of futuristic looking structures for a colony on the surface of Mars, a remote research facility, a medical or isolation facility to contain a virus outbreak, military shelters for a war scene, a large warehouse for a top secret alien spaceship, or an engineered structure like the WeatherPorts used by guide and outfitting companies at the base camp of Mount Everest? No problem. WeatherPort has worked with producers, assistant directors, production supervisors, location managers to create custom structures for movie sets, television shows, and commercials. Our tensioned fabric structures have been used in front of the camera, as well as for support facilities behind the camera, including makeup and wardrobe facilities, dressing rooms, props and equipment storage, production and office space, hospitality suites, production crew housing, sound stages, film sets, and on-site warehousing. With more than 50 years of providing custom designed fabric structures, our open-span and re-locatable structures have been used by movie production companies, film studios, television shows, and advertising agencies around the world.
The total design flexibility of our building systems is unmatched. We offer a wide selection of building styles, up to 150' wide, to any height, and to any length. We can design our fabric buildings with windows, doors, lighting and electrical systems, insulation packages, HVAC, flooring systems, partitions, and soft-or hard-wall systems. In-house powder coating is available for our steel and aluminum frame systems, in a large selection of colors, enhancing aesthetics and corrosion resistance. Our architectural fabric membranes are available in a wide range of colors, can be designed with multiple colors, and in an assortment of patterns to create visually unique structures. Our in-house printing capability is matched by just one other printing and signage company in North America. We are the only fabric building provider with large format printers capable of printing any design or image in stunning high resolution, using the latest technology in flatbed printing, directly to our architectural membranes.
If you would like more information, or would like to work with a WeatherPort building specialist to design a structure or series of fabric buildings for your next movie set, television show, or commercial, we encourage you to request a consultation by clicking the button below, or by calling us at (970) 399-5909!
The Benefits of Fabric Buildings for Film Sets
WeatherPort fabric buildings provide many benefits over traditional building construction, modular buildings,and trailers for film and TV productions. The following benefits have been proven hundreds of times by film and production crews operating in extreme and remote places:
Engineered and designed to meet specific wind and snow loads for safety.
High quality materials and strict quality control procedures ensure a fabric building system capable of withstanding extreme conditions and unmatched durability.
Lightweight and low-cube designs reduce shipping costs and logistical burden.
Minimal foundation requirements allow our fabric structures to be setup on nearly any level surface. Saving both pre-site construction costs and time.
Engineered for rapid and repeated setup and take downs without mechanical failure.
All WeatherPort fabric buildings can be installed by general labor. For complex setups, or setups requiring a very short time frame, we can offer supervisors and setup crews to assist or preform the building installation.
Easily relocated for various shooting locations.
Maintenance free structures with an average field life of 15+ years!
Highly adaptable for multiple uses.
Whether it is creating a home away from home for actors, actresses, and film stars with full kitchens, bath and bedrooms, and living space in remote locations, a series of structures to make a convincingly remote location come to life on camera, or storage facilities for film and movie equipment, choose to work with WeatherPort for your next film set, movie set design and construction, or television show! We have worked with the following production and media companies:
20th Century Fox
Paramount Pictures
Columbia Pictures
Warner Bros. Entertainment
Universal Pictures
Jerry Bruckheimer Television
National Geographic Channel
DreamWorks Pictures
BBC Worldwide Ltd.
Tricon Films & Television
Popular Fabric Buildings for Movie Sets
We maintain an inventory of fabric buildings available for immediate shipping. Custom designed structures are produced at our company headquarters in Delta, Colorado. Our in-house logistics team works closely with assistant directors, production supervisors, and location managers to ensure economic and timely shipments to any location in the world.
The following WeatherPort models are our most popular fabric buildings used by production companies, producers, assistant directors, production supervisors, location managers to create custom building solutions for movie sets, television show sets, and advertising commercial sets: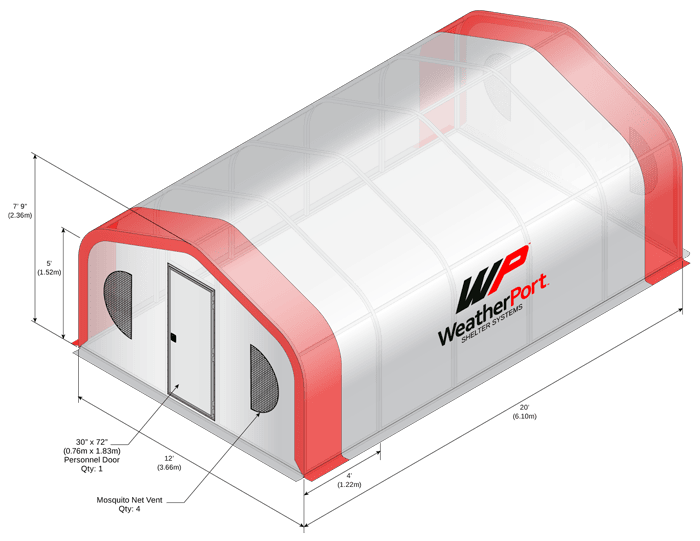 The straight-wall design of the GB Series allows for maximum use of interior space. Great for dining halls, production crew facilities, or hospitality space up to 24' wide.
Learn More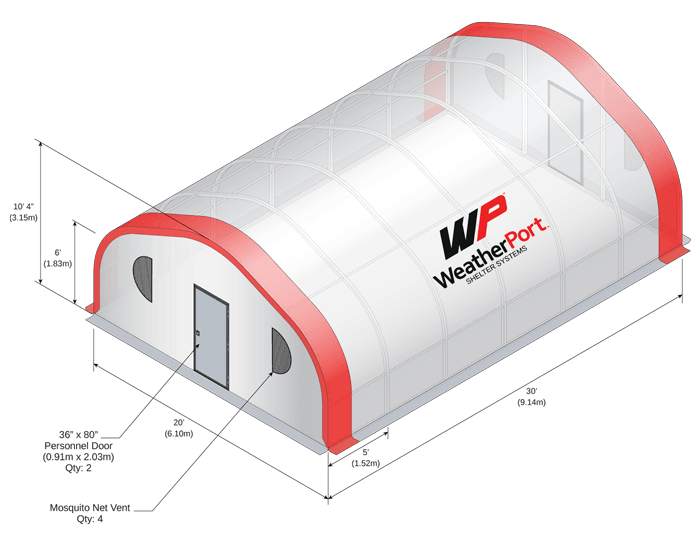 Our heavy-duty structure up to 30' wide. Perfect for areas with strong winds and heavy snow loads. A multi-purpose fabric building capable of meeting any film set need!
Learn More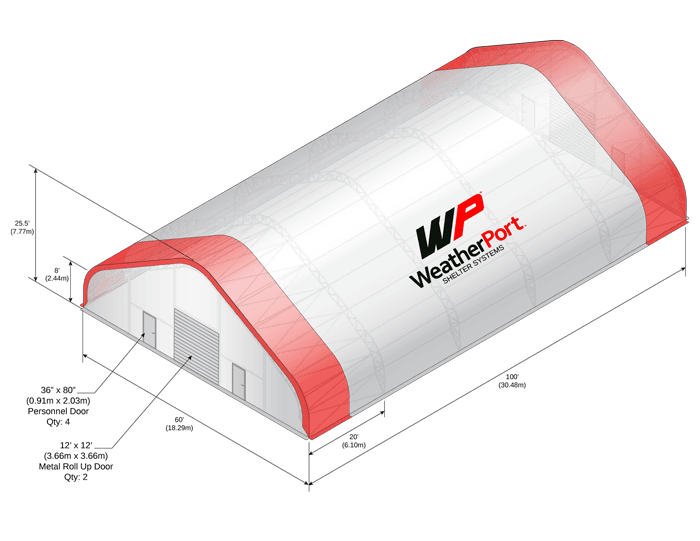 Large fabric buildings from 30' wide to 150' wide, to any height or length. Custom designed to meet any film set, sound stage,or equipment storage building requirement.
Learn More
Contact Us for Custom Fabric Building Pricing
Rely on our 50-plus years of experience by requesting a consultation or calling us today! WeatherPort provides the highest quality fabric buildings for movie sets, television shows, and commercials around the world! A friendly WeatherPort building specialist will work with you to design and engineer the ultimate film set structure, production crew facility, makeup and wardrobe facility, hospitality space, or equipment storage building to meet your exact requirements!