PLAYGROUND SHELTERS ENGINEERED FOR DURABILITY AND SAFETY
Rain or shine, our weather-proof playground shelters will create protected community spaces, allowing school children or park guests to make the most of the outdoors. WeatherPort® is the world's leading supplier of engineered fabric structures. Our fabric structures, playground shelters, and indoor playgrounds have been used by thousands of customers around the world, and in some of the most extreme environments. We handcraft beautiful structures, using the highest quality materials and the latest manufacturing techniques to make fabric structures and playground shelters in the U.S.A that provide an unmatched level of durability.
WeatherPort playground shelters are custom designed as stand-alone structures to fit your playground, park, our outdoor structure needs. Our playground shelters are easy to install on nearly any type of surface, including many types of safety surfacing, concrete, asphalt, gravel, or dirt. WeatherPort playground shelters are designed and engineered to meet local building codes to withstand heavy rains, snow, and will block harmful UV rays. This means whatever the weather, school children and park guests can make the most of the outdoors.
DURABLE, PORTABLE, AND CUSTOMIZABLE PLAYGROUND SHELTERS
The durability of WeatherPort playground shelters is unmatched. Our team of designers and engineers have spent more than 50 years engineering and perfecting the materials of our playground shelters to be the longest lasting. Our playground shelters employ the highest quality PVC-based tensioned membrane material that blocks harmful UV rays, is UV stabilized (not coated!), will not rot, is resistant to mold and mildew, and exceeds the California Code of Regulations (CCR) for membrane structures.
Unlike fabric shade structures that require removing the shade fabric to prevent damage during severe weather, WeatherPort playground structures are designed to be setup and left in place year-round. Alternatively, each WeatherPort playground structure can be easily taken down, moved to another location, or used seasonally, as needed. The high-strength metal frames of our playground shelters are designed to offer a higher degree of portability than most fabric shade structures, enabling schools, businesses, and parks to quickly create community spaces for the following applications:
Playground covers
Picnic shelters
Covered bleachers
Dugouts
Gazebos and event pavilions
Amphitheaters and stage covers for outdoor events
Walkway covers and sidewalk covers
Carousel
Kiosks and concession stands
Bus stops
Custom design a playground shelter to protect commercial playground equipment and ensure a safe play time for school children or park guests, regardless of the weather. Choose from a wide selection of engineered fabric building styles and shapes, sizes, and colors to create unique and beautiful playground structures. We also offer in-house printing directly onto our tensioned fabric membranes, allowing schools, parks, or businesses to promote their name, brand identity, or create visually stunning outdoor structures that serve as functional art pieces.
WeatherPort building specialists have extensive experience working with school board authorities, school district administrators, as well as city parks and recreation departments, state planning agencies, and businesses to create custom designed outdoor structures!
For information on WeatherPort playground shelters or to schedule a free consultation to design a playground structure, call us at 970-399-5909 or click the button below!
POPULAR PLAYGROUND SHELTERS FROM WEATHERPORT
School children need to learn to read and write, but they'll never sit still unless they get some time to play. WeatherPort playground shelters instantly transform an open area of a playground to a covered outdoor space, so whatever the weather, school children or park guests will be safe and able to enjoy their time spent outdoors!
Our most popular models for playground shelters include: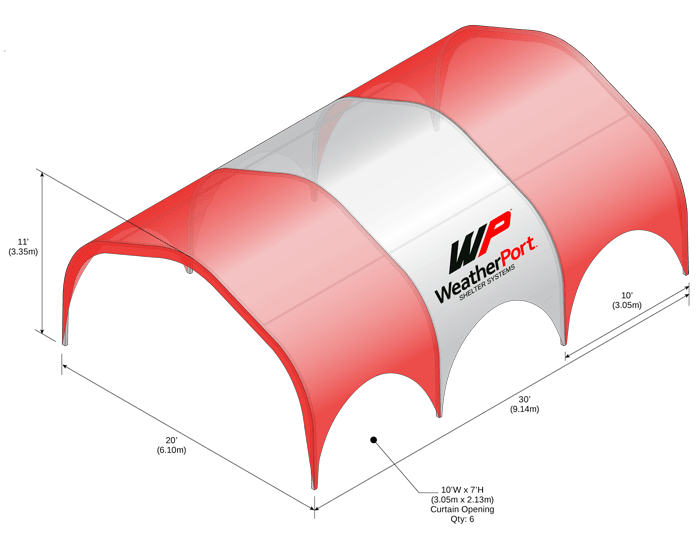 Our Jubilee playground shelters are highly versatile. They're engineered for quick assembly, anchor to almost any surface, and offer the ability to be taken down and relocated or used seasonally. Whether you're seeking a completely customizable and shaded place for the summer or a playground shelter to last decades, our Jubilee series of fabric buildings offers schools, parks, and businesses a higher degree of protection from the elements.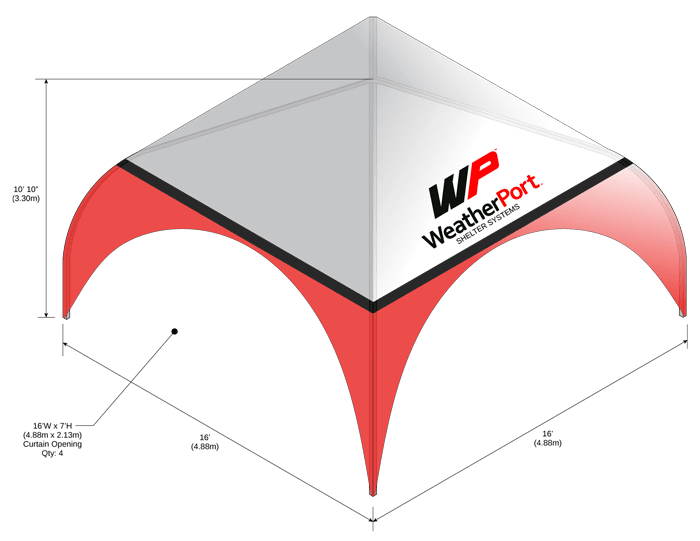 WeatherPort designs and engineers the toughest and longest-lasting outdoor canopies available. Unlike flimsy pop-up canopy and canopy tents, the heavy-duty frame and tensioned membrane of a WeatherPort canopy, results in a high-quality structure capable of enduring year-round use in the most extreme environments. Whether left up year-round, or taken down and setup for specific seasons, the WeatherPort canopy is easy to assemble, quickly creating a protected space for school children, park guests, or employees to enjoy the outdoors! Available in different sizes, colors, with logo printing services, and with or without side curtains, the WeatherPort canopy provides a long-lasting return on investment for schools, parks, and businesses!
CONTACT US TO DISCUSS YOUR PLAYGROUND SHELTER NEEDS!
Rely on WeatherPort's 50-plus years of proven experience – combining field-tested research, state-of-the-art design, and the latest engineering principles to create beautiful outdoor structures that meet the requirements for any playground shelter need. All of our playground shelters are made in the U.S.A.
Contact us today to custom design a playground shelter!