FABRIC BUILDINGS, STORAGE BUILDINGS, CARPORTS, GREENHOUSES & MORE!
WeatherPort™ offers a large portfolio of fabric buildings engineered for any application!
We are passionate about the creative process of engineering building solutions to meet our customer's unique and challenging requirements. The WeatherPort portfolio is the result of decade's worth of engineering building solutions with proven designs for thousands of customers around the world. The durability, safety, customization, and speed of construction are but a few of the many advantages our tensioned fabric buildings offer. Our success is the culmination of our dedication to the research and development of new fabric building technologies, defining industry standards that exceed our customer's needs and expectations.
Explore our products below, or contact us if you would like to discuss your building project.
Elevate the elegance of your resort and provide guests with a beautiful and unique experience using an outdoor structure from WeatherPort! Select a fabric building application below to learn more!
Step up your game with a WeatherPort Indoor Sports Facility! Host practices, games, recreation, activities and training in comfort. Click a sport facility application below to learn more!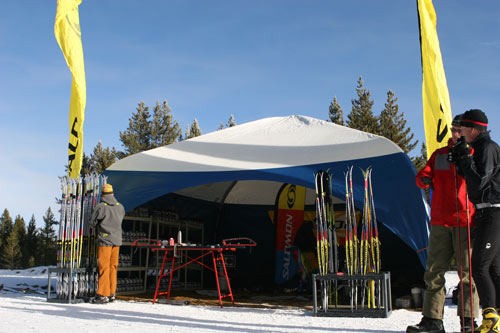 Grow your business by creating a versatile retail space with a fabric building from WeatherPort! Choose from pre-designed structures or customize a fabric building tosuit your needs. Click on the products below to learn more!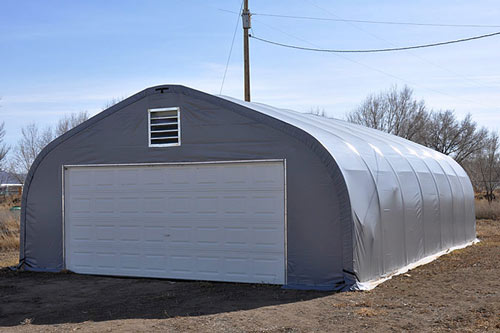 Protect your valuable equipment and vehicles with a WeatherPort storage building. Our large clear span structures can be customized with a wide range of door and insulation packages. Click an application below to learn more!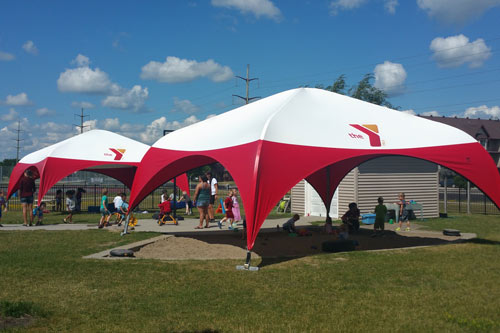 Shade structures built to last and can be quickly installed on any level surface. Designed for permanent year-round use or seasonal sun shade applications to create a cool outdoor area when temperatures rise!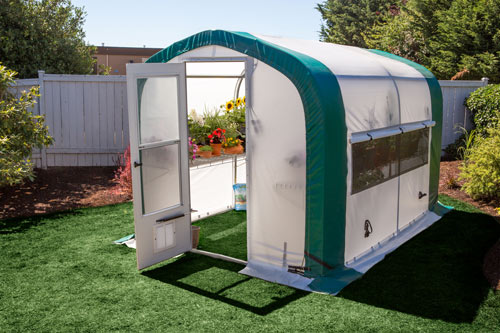 Enjoy year-round growing in a WeatherPort greenhouse! Our greenhouses are engineered for long life for year-round growing or seasonal use. Residential, commercial, and cannabis greenhouse models available.
Luxury yurts and cabins for vacation properties, off-grid living, or tiny home enthusiasts. Our cabin and yurt buildings offer a safe and unmatched ability to connect with nature or enjoy an environmentally friendly and de-cluttered lifestyle.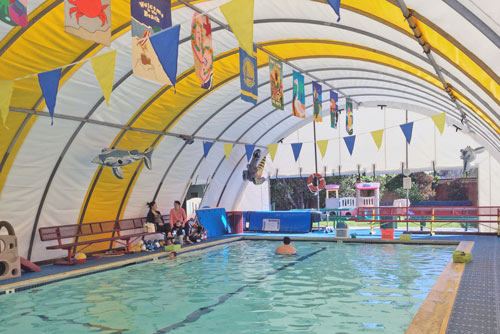 Enjoy year-round swimming with an easy to install WeatherPort pool enclosure! Many sizes and models for backyard pools, community pools, educational institutions, or aquatic centers. Learn more about a WeatherPort pool enclosure below.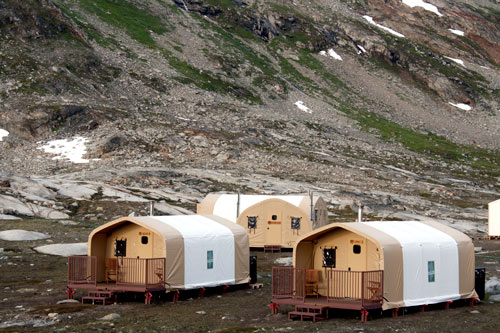 Experience the outdoors in comfort with WeatherPort camp systems! Provide work crews or guests with high-quality housing structures, mobile offices, hygiene, and dining facilities. Learn more about WeatherPort camp systems below!
Take center stage with a high-quality EventPort! Stage covers, custom canopies, concert halls, and party tents from WeatherPort raise the level of any outdoor event! Learn more about WeatherPort event structures below!