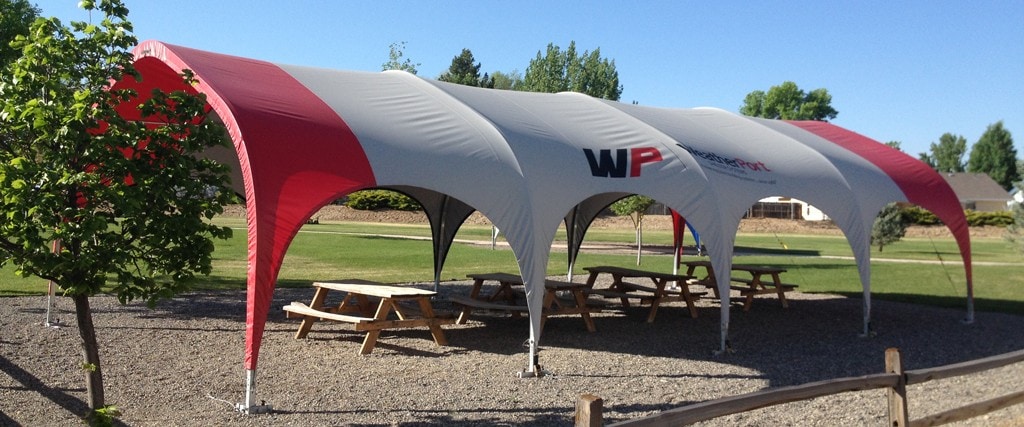 WeatherPort structures are being used for new and amazing applications every day – sometimes to our own surprise! We thought we'd take the opportunity to give examples of the many ways our customers are using their WeatherPort buildings in their own unique ways.
Events
One of the more obvious applications of our open-air structures is for events. Weddings, festivals, markets, concerts – you name it, we have a structure you can use!
Camps
Whether you need a hunting camp or a luxurious tent for your glamping adventure, WeatherPort has versatile camp buildings to fit your every need. We have pre-designed plans for you to select, or you can request a custom construction!
Greenhouses
Not every climate is right for every crop, so in order to get the right production you'll need a greenhouse that can help increase your output. WeatherPort has greenhouses in a wide range of sizes, so whether you want a backyard greenhouse or one suited for large-scale production, we can help.
Sports Facilities
Our portable structures are easier to install and use than traditional buildings. WeatherPort buildings have been used for over 40 years by universities, community centers, and professional sports teams because they're safe, highly functional, and reliable.
Ski Resorts
When you think of a fabric structure, the first thing that comes to mind isn't generally "warmth." However, our highly insulated fabric buildings have a long history of sheltering people on the mountain slopes of Colorado and we continue that philosophy today. Ski resorts use our buildings for events, common areas, warming tents, equipment shelters, and ski patrol headquarters.
Contact WeatherPort today to discuss your fabric structure needs and find out how we can help.